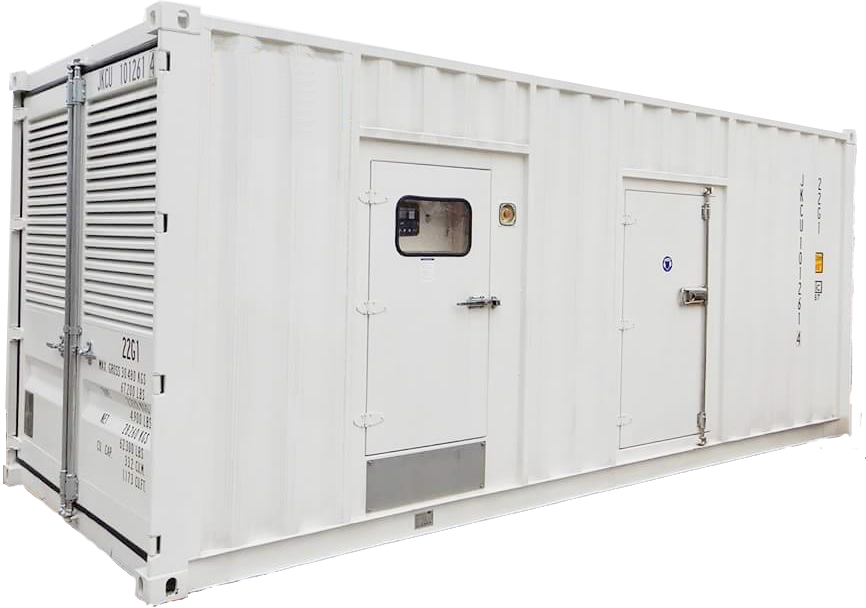 Container Generator
PowerRange:800KVA-2500KVA
Related Presentations
Container Series Generator Set
1.20FT Container Diesel Generator Set:
Kingway 20FT container genset is reliable,easier,safer and movable, with high degree of protection, suit for used under the bad environment .Manufacture and design genset's container according to international standard container size is sturdy and durable ,with CSC/CCS certificate,can be directly shipping as a standard container,greatly save transportation costs.
Performance feature:
1)Durable,efficient and flameproof, the power below 1250kva is suitable.
2) Painted with high stiffness and antirusty polyurethane paint. The shape stainless steel makes it superior mechanism structural quality.
3) All hinges,locks, screws are stainless steel,inside of the container fixed with anti sea water/rainproof accessories.
4) Fix with control panel and output panel.
5) More reasonable design in exhaust, to ensure continuous power supply of the generator set.
6) Compliance with standards : GB/T2820, ISO8528,IEC34, CE, EPA Tier4 standard.


Manufacturing Standard




ISO8528,GB/T2820,ISO9001,ISO14001,CE

.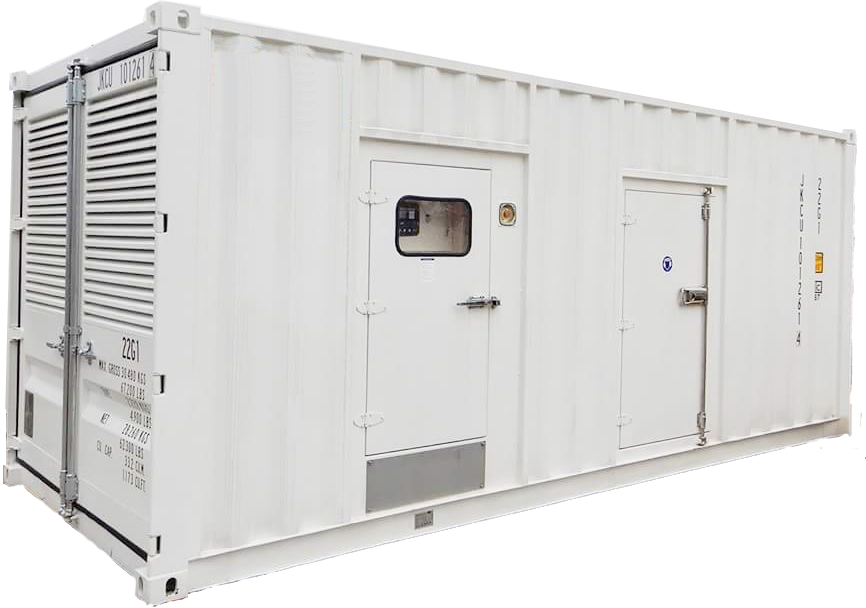 40FT Container Diesel Generator Set:
Kingway 40FT container genset is design in accordance with ISO/TC104 standard size,rational construction,to make sure the generator set will not be damaged due to under high pressure in transport,suit for used under the bad environment .can be directly shipping as a standard container, greatly save transportation costs.
Performance feature:
1)Durable,efficient and flameproof,the power above 1250kva is suitable.
2) Painted with high stiffness and antirusty polyurethane paint. The shape stainless steel makes it superior mechanism structural quality.
3) All hinges, locks,screws are stainless steel, inside of the container fixed with anti sea water/rainproof accessories.
4) Fix with control panel and output panel.
5) More reasonable design in exhaust,to ensure continuous power supply of the generator set.
6) Compliance with standards : GB/T2820,ISO8528,IEC34,CE, EPA Tier4 standard.
7) Altitude above sea level:≤1000 meters , Ambient air temperature:≤40°C , Relative air humidity:≤ 90%


Manufacturing Standard


ISO8528,GB/T2820,ISO9001,ISO14001,CE