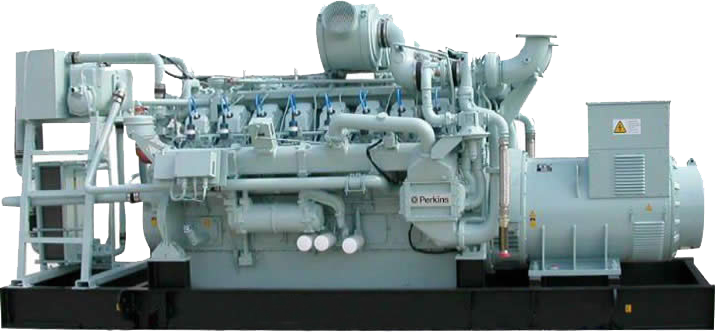 NG/LNG Generator
PowerRange:375KVA-1250KVA
Related Presentations
Perkins Series Gas Generator Set
British PERKINS ENGINE COMPANY LIMITED created by entrepreneur Frank•Perkins in British Peterborough in 1932,which is one of the world's leading manufacturers of engine.Service Network covers more than 180 countries and areas, all outlets uphold the most stringent standards, to assure that the customers in every corner of the world can obtain the best quality of service.
The Perkins 4000 Series gas engines give you the versatility you need for today's power generation market. They deliver the same high efficiency performance as their diesel counterparts and meet increasingly stringent emissions standards. They can run on landfill gas, digester gas, biogas and coal-bed mine gas and, with exceptional power-to-weight ratios and compact design, they are easy to transport and install.
1.Powered by Perkins 4000 series gas engine
2.Equipped with famous Brushless alternator – Optional Stamford, Leroy-Somer, Marathon, Mecc alte, Kingway,
3. Equipped with optional controller system , Deep sea, ComAp , Smartgen
advanced generator set control system, ATS system, remote control system, parallel operation system.
4. Radiator 40C max, fans are driven by belt, with safety guard
Manufacturing Standard
ISO8528,GB/T2820,ISO9001,ISO14001,CE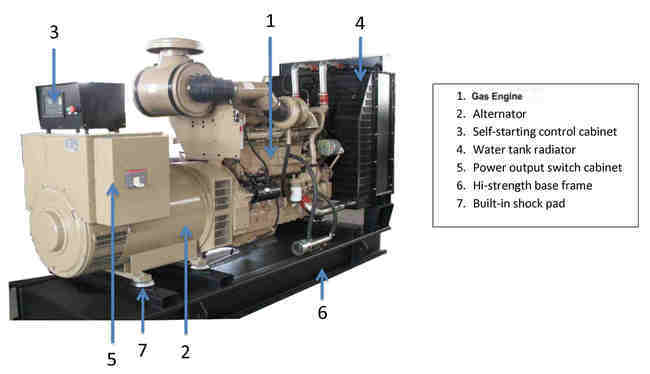 Genset
Model

Prime Power

Engine
Model
Bore×Stroke
(mm)
Gas Consumption
(m3/h)

Cylinder

Alternator

Dimension
(mm)

KVA

KW

KGP375N

375

300

4006-23TRS1

160x190

86

6L

LSA46.2VL12

4450×1750×2350

KGP460N

460

368

4006-23TRS2

160x190

103

6L

LSA47.2M7

4450×1750×2350

KGP525N

525

420

4008-30TRS1

160x190

118

8L

LSA47.2M7

4800×1800×2400

KGP625N

625

500

4008-30TRS2

160x190

136

8L

LSA49.1S4A

4800×1800×2400

KGP1075N

1075

860

4016-61TRS1

160x190

241.2

16V

LSA49.1L11

6800×2600×2900

KGP1250N

1250

1000

4016-61TRS2

160x190

273

16V

LSA50.2M6

6800×2600×2900